An alternative source of income that also seeks to provide growth that outpaces inflation
Traditionally, investors seek to meet their income needs through fixed coupon investments such as bonds. However, bonds can struggle to deliver when yields are low, inflation erodes principal, or when interest rates rise (driving down bond prices).
The Fund offers an innovative approach that aims to combine income from two unique sources: dividends from stocks and premium income from stock options. It does so while seeking to retain the majority of the inflation-beating growth characteristics of stocks.
10-Year Real (Inflation-Adjusted) Yield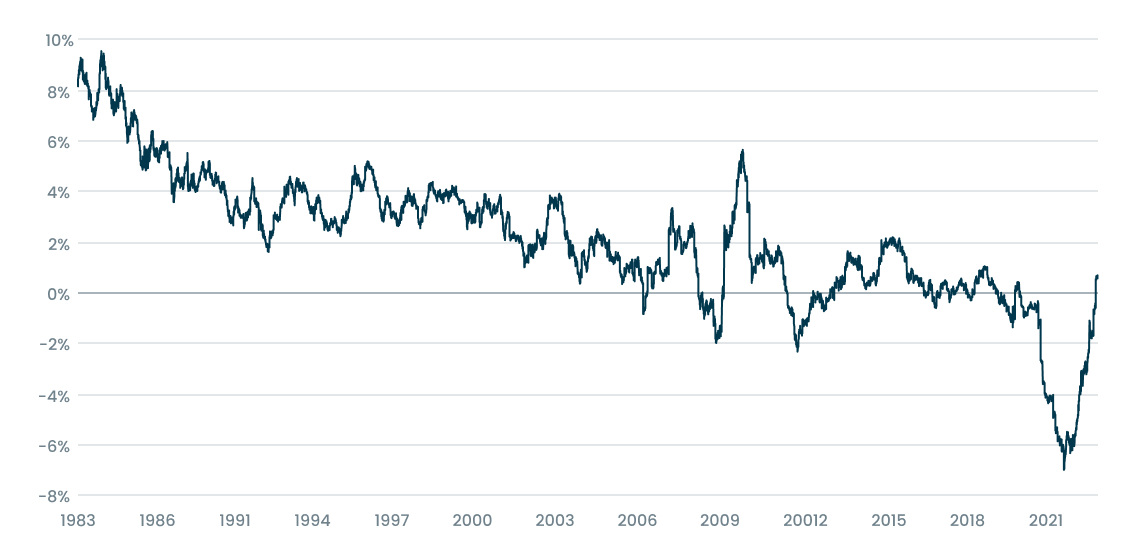 Source: Bloomberg. Monthly data (June 30, 1983 - June 30, 2023).